The Orientation Program of Newly Admitted students of First Year ,B. Tech. & MBA held on August 1,2019 at Multi Purpose Hall, JSS ATE, Noida.
The third edition of TEDxJSSATE, TEDxJSSATE 2018 was conducted in the Academy on 18th November 2018 in the Multi-purpose Hall (MPH) from 9:00AM to 4:30PM. The Principal Dr. G. M Patil inaugurated the event, which was attended by about 11 speakers and about 300 audiences.
ACADEMIC AWARD FUNCTION -2017-18 AND ALUMNI MEET On the occasion of The 103rd Jayanthi Celebration of His Holiness Jagadguru Dr. Sri Shivarathri Rajendra MahaSwamiji The 23rd Pontiff of Jagadguru Sri Veerasimhasana Mahasamsthana Math, Suttur, Mysore on 01st September 2018 at Multi Purpose Hall.
Chief Guest :

Guest of Honor :

Principal :

CAO :
Sh. Pankaj Singh, MLA, BJP from Noida Legislative assembly seat

Mr. H V Girish, Conservator of Forest, UP Wildlife Crime Control Branch Noida

Dr. Gurulingappa M. Patil

Cmdr. B K Gupta
FDP On Analog Integrated Circuit Design using Cadence Analog Design Flow 27th August to 1st September, 2018
FDP On INSTRUCTIONAL DESIGN DELIVERY SYSTEM EMBEDDED WITH USEFUL/STATE OF THE ART SOFTWARE TOOLS 27th August - 01st September, 2018 Sponsored by DR.APJ ABDUL KALAM TECHNICAL UNIVERSITY, LUCKNOW Organized by DEPARTMENT OF MECHANICAL ENGINEERING
Faculty Development Program On Microstrip Antenna Design, Fabrication & Testing 30th July to 04th August, 2018
Swatch Bharat Abhiyan at Kachera Village on 29th July 2018
International Yoga Day Celebration on 21st June 2018
AKTU Sponsored One Week Faculty Development Program On Soft-Computing: Techniques, Tools & Applications from 11thJune - 15thJune, 2018
AKTU Sponsored One Week Faculty Development Program On GREEN CHEMISTRY AND CLEAN TECHNOLOGY (GCCT-2018) from 11thJune - 16thJune, 2018
TEQIP-III supported FDP on Recent Developments in Electrical Power Systems from 11thJune - 15thJune, 2018
TEQIP-III supported FDP on Industrial Automation with Robotics and 3D Printer (IARP2018) 04thJune - 09thJune, 2018
Celebration of World Environment Day(WED) 2018 on 05.06.2018 "Theme: Beat Plastics Pollution"
FDP on Applications of GIS and RS in Civil Engg during 21stMay - 25thMay, 2018
FDP On Next Generation Nano Satellite Communication Systems 07nd May to 11thMay, 2018
FDP on Manufacturing World and its Future 23rd April - 28th April, 2018
Smart India Hackathon (SIH)-2018 Software Edition from 30th to 31st March-18
ONE DAY SEMINAR On Application of Soft Computing Techniques to Distributed Energy Resources in a Smart Grid 24th March 2018
ZEALICON-18, The Annual Techno-Cultural Fest from 14th to 17th March18
Academic and Sports Excellence Award Function on 10th March-18
TEDxJSSATE 2017 on 12th of November 2017 - A TEDx event is a local gathering where live TED-like talks and videos previously recorded at TED conferences are shared with the community. TEDx events are fully planned and coordinated independently, on a community-by-community basis.
JSS Model United Nations(MUN) 2017 - The third edition of JSS Model United Nations Conference was two day mega event organized in the college premises. Continuing the remarkable legacy of the previous two editions, this event was a phenomenal success.
Rastriya Ekta Diwas a Pledge Taking Ceremony on 31st of October 2017 - Ceremony was organized on 31/10/2017 at 11:30AM in all class rooms and labs of JSS Academy of Technical Education, Noida and also pledge taking ceremony and Run for Unity in the Academy.
Book Exhibition on 10th & 11th of October 2017 - The Academy has organized a two-day Book Exhibition in the Academy from 10th to 11th October 2017. The objective of the book exhibition is to bring in to the notice of the faculty members about the latest literature, publications and books around the globe. 20 leading publishers in the field of Engineering and Technology are exhibiting more than 4000 titles in this exhibition
Confluence-17 was organized by Dept. of Management Studies on 09.10.2017 - Eminent speakers, Mr. Nilesh Ambastha, CEO XOOCAR, Co-founder Velenesa and Dr. Sumedha Kushwaha, General Secretary and Founder at ATTAC Society delivered their talk on Entrepreneurship and Technology.
Alumni Meet -2017 conducted on 7thOctober 2017 - An Alumni Meet 2017 was organized at JSS Academy of Technical Education, Noida on 07.10.2017 in the Multipurpose Hall. Alumni students were highly impressed by the addition of center for innovation in EC, CSE, IT and ME branch courses in Engineering and modern library facility made available to the students and staff for encouraging research and development, sports, gymnasium for physical fitness . A presence of 168 alumni was noticed and total gathering was of approx 350 people including alumni, faculty & staff.
Annual sports meet MYTHRI-2017 conducted from 26thSeptember 2017 to 28th September 2017 - Annual Sports Meet MYTHRI-17 held from 26th to 28th September 2017. It was the grandest and the most awaited event in the academic calendar. The dignitaries present on the occasion included Shri. Hem Singh Pundeer, Member of Legislative Council, Uttar Pradesh as the Hon'ble Chief Guest and Dr. Thyagaraju B.M, a Senior Research Officer (Science and Technology) NITI Aayog, Government of India as Guest of Honour
102nd Jayanthi Celebration of His Holiness Rajendra Mahaswamiji Certificate cum Prize distribution Celebration on 29th September 2017 at MPH to felicitate the winners of JSS of BHARITIYA SANSKRITI GYAN PARIKSHA which was held on 23rd November 2016
Teachers Day was celebrated in the Academy on 5th September 2017
On the celebration of 102nd Jayanthi Celebration of His Holiness Rajendra Mahaswamiji The 23rd Pontiff of Jagadguru Sri Veerasimhasana Mahasamsthana Math, Suttur, Mysore on 29th August 2017, students were awarded for their meritorious performance during the academic year 2016-17.
Pledge Taking Ceremony on 9thAugust on the occasion of Quit India Movement and 70thyear of Independence.
Swachha Bharat Abhiyan Camp: 3rd and 4th August 2017- Swachha Bharat Abhiyan Camp organized by the Department of Humanities under the guidance of Dr. Baidyanath Ram Prajapati. Under Swachha Bharat Abhiyan., a group of faculty and students of the Academy visited Yash Memorial Public School, Bishanpura village on 03.08.2017. Principal Dr. Gurulingappa M Patil also attended event at Bishanpura. Deepak Vihar Khora Colony, Sector 62 Noida on 04.08.2017.
Orientation Program / Fresher's Day for the Academic Session 2017-18 on 1st August 2017 Attended by First year students of B.Tech, MCA & MBA. Dr. G.M.Patil, Principal of the Academy, welcomed and administered the oath to the students to perform well and pass their Degree with distinction.
Kalam Punya Tithi-2017: On account of Kalam's Punya Tithi, Youth Conclave Day was held on 27.07.2017 at AB-III from 02:00 PM to 04:00 PM. Faculty, staff and students of the academy attended the event
Smart India Hackathon 2017 from 01stApril to 2ndApril 2017.
Zealicon - 2017 (Techno-Cultural Fest) from 28thMarch to 30thMarch 2017.
International Womens Day Celebration on 8thMarch 2017
The Entrepreneurship Summit Noida, 2017, SEDG (Student Entrepreneurship Development Group), the E-Cell of JSS Academy Of Technical Education Noida
Digital Financial Literacy Campaign Which was held at Plenary hall, Vigyan Bhawan , New Delhi on 4th March 2017
Felicitation of Meritorious Students (2015-16)
FDP on Machine Learning and its Application in Text and Image Analytics from 30th Jan to 3rd Feb 2017
INSPIRE - Internship Science Camp from 26th-30th Dec - 2016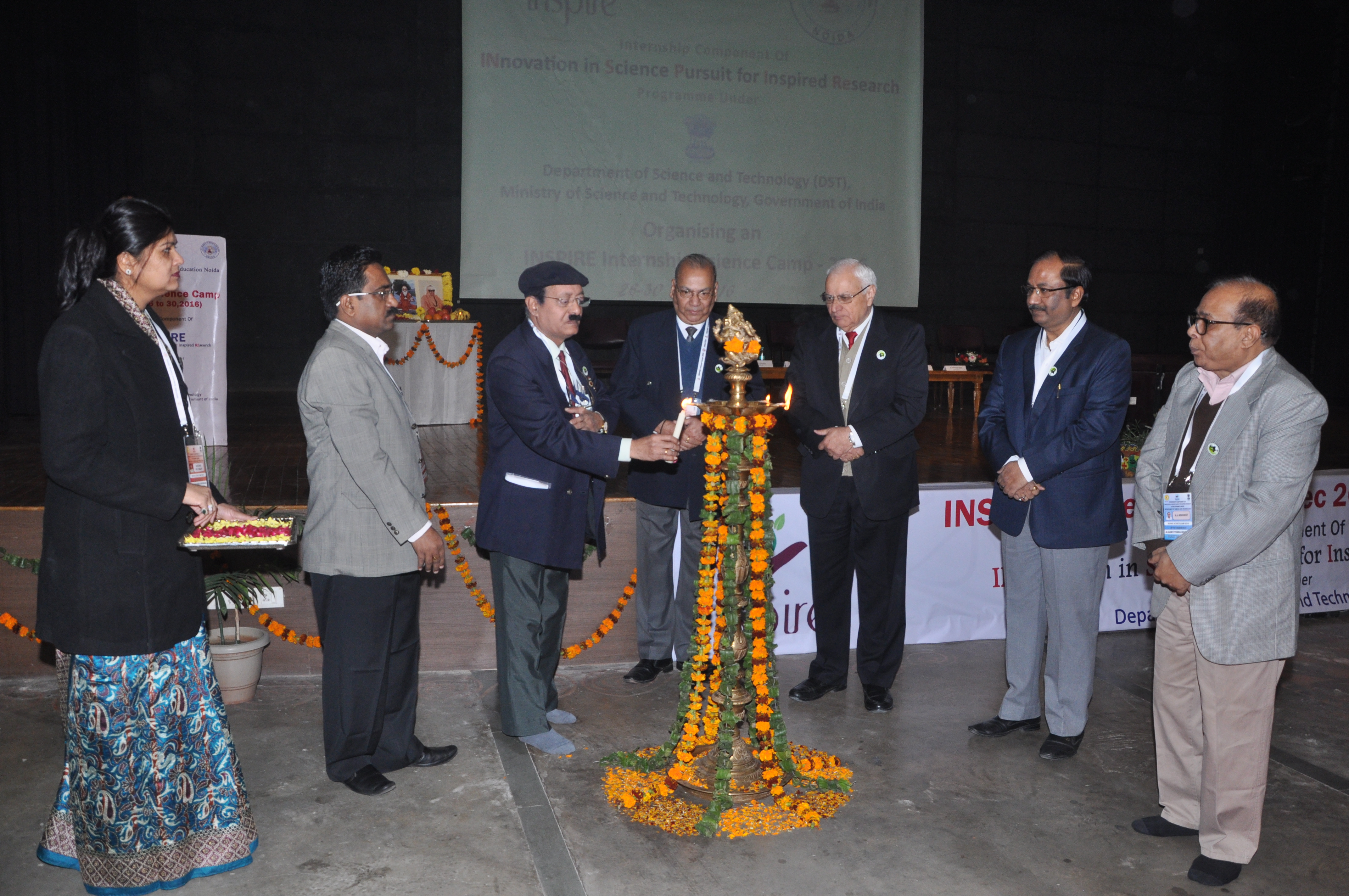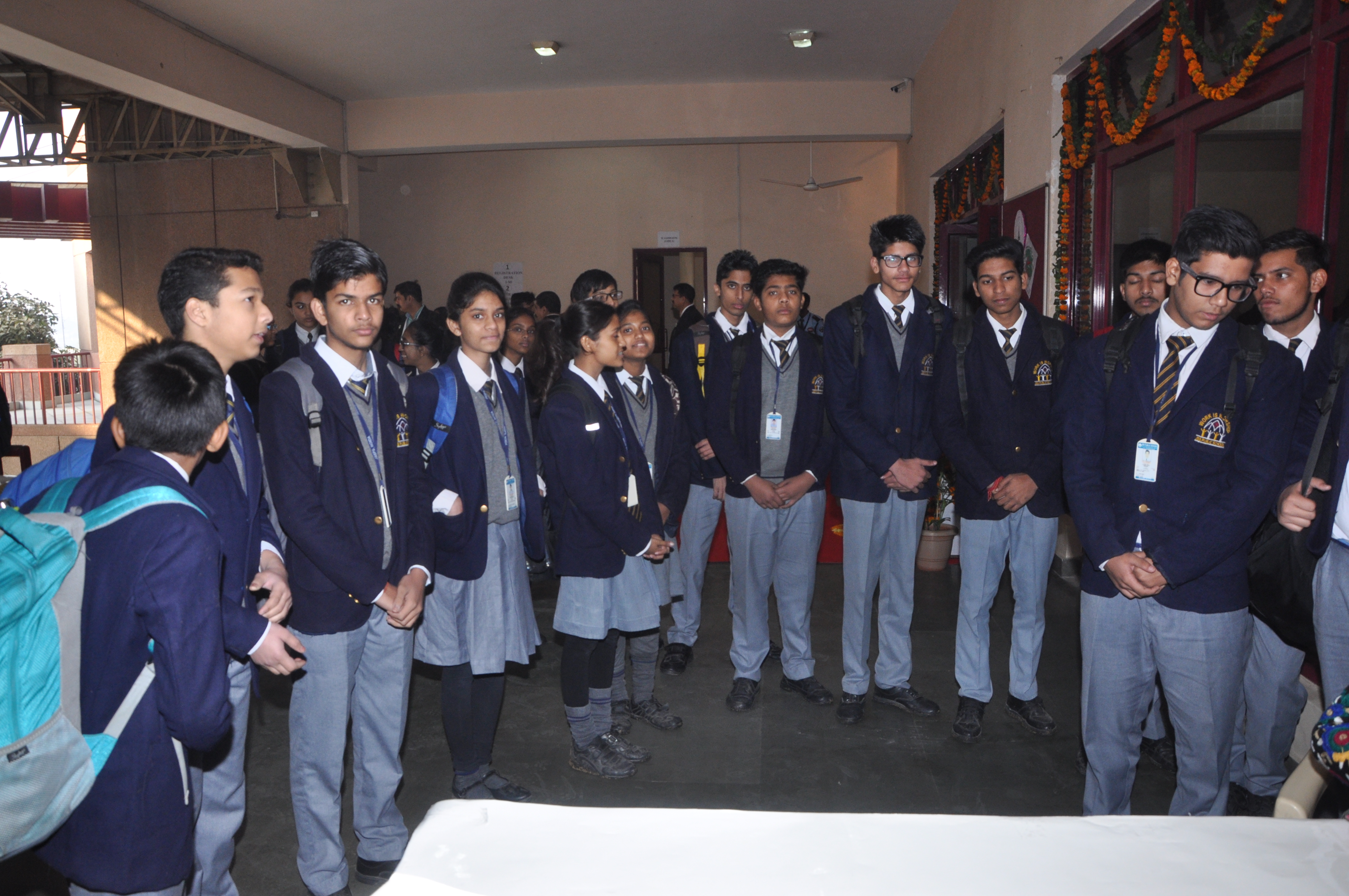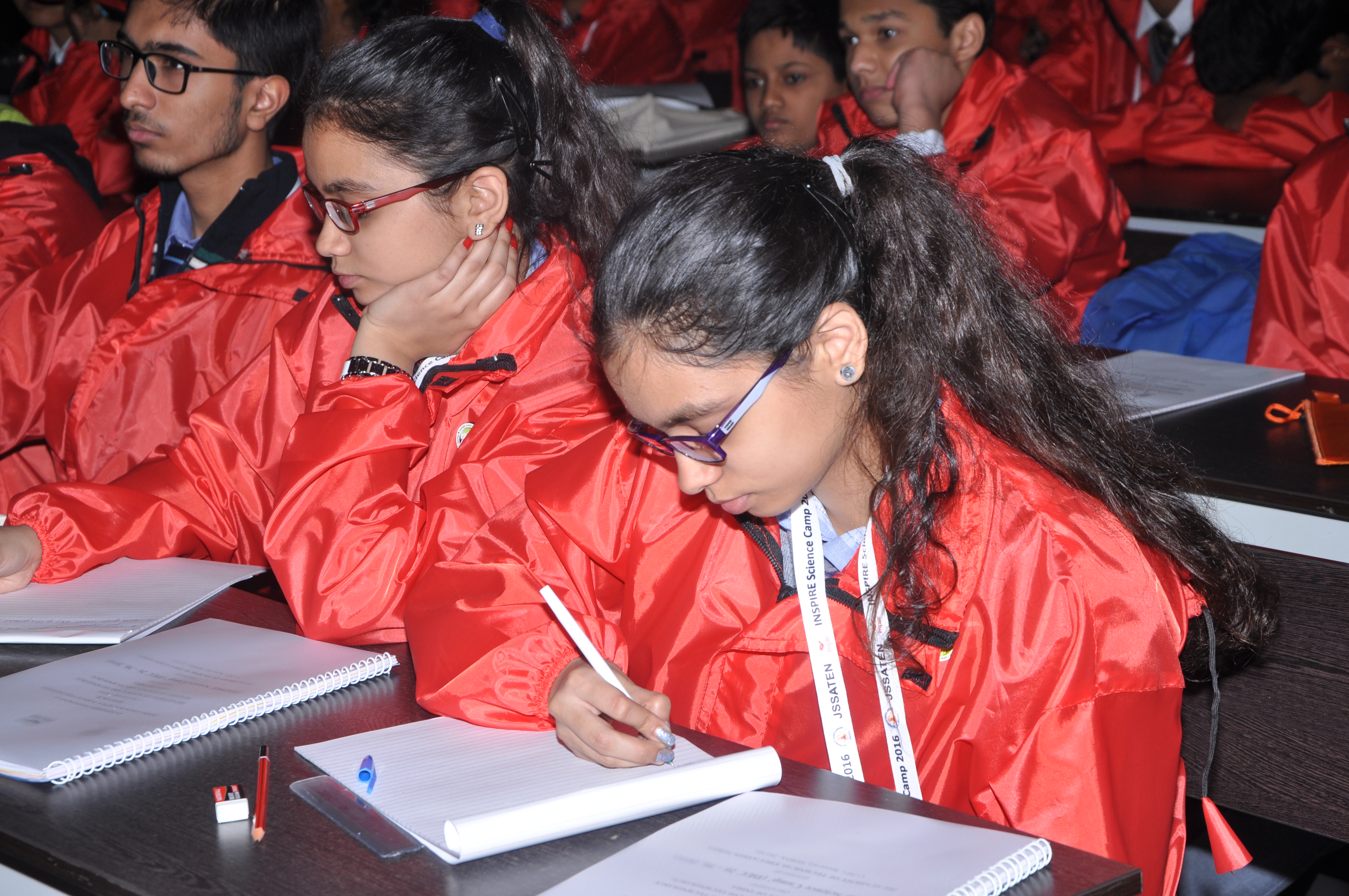 FDP on Entrepreneurship Development Under DST-NIMAT Project 2016-17 Sponsored by NSTEDB, Department of Science & Technology, Implemented by Entrepreneurship Development Institute of India (EDI), Ahmedabad from 5th December to 17th December 2016
The Annual Sports Meet MYTHRI 2016-17 on 6th October - 8th October, 2016
TI-AKTU CoE invites students to showcase their ideas and launch their startups
FACULTY DEVELOPMENT PROGRAMME On ANALOG /EMBEDDED TECHNOLOGIES 5th September - 10th September, 2016
Zealicon 2016-the Annual Techno-Cultural festival of JSSATE, Noida held from 7th - 9thApril 2016
Zealicon is the annual techno-cultural festival of JSSATE, Noida. Dedicated to the celebration of creativity and science, it is a stimulating event brimming with youthful dynamism. It transforms the campus into a veritable kaleidoscope of people. Involving multifarious exciting events from technical scratch to cultural zeal. A platform for all the creative minds to express their ideas in the form of events including band performances, discussions, film screenings that are spread over three days. Apart from the exuberant cultural events, Zealicon is also known for its mind boggling technical events that creates an ambience for the technocrats.
ICI Inter college competition and Seminar was organized on 6th April, 2016. JSS Students won 1st prize as group in model making completion and Parth Walia,3rd year student got 3rd prize in quiz.
Parents Teachers Meeting for the students who have shortage of attendance was conducted in the Academy on 30th & 31st March 2016.
The Prize Distribution Ceremony for the State and Zonal level winners (Sports, Cultural and Technical), Intra sports Meet - Mythri-2015-16 was organised in the Academy on 30th March 2015. The Chief Guest of the Program was Shri Kiran S, IPS, SSP, Noida.
One week FDP in ICT mode on "Operation Research" in association with NITTTR Chandigarh was conducted in the Academy from 28th March to 1st April 2016 by the Department of Maths.
The objective of this course is to give relevant knowledge about operations research, mathematical programming problems, theoretical aspects and their uses, 36 participants joined this FDP out of whom 28 were from our college and 8 were from outside colleges. Experts from Reputed Engineering Institutions, Industries and NITTTR, Chandigarh. Guest of honor at the moment:Our administrative officer Cmdr. B.K.Gupta
Bid farewell to Sri. ML Gupta, Advisor, JSSMVP-G was arranged in the Academy on 23rd March 2016.
One week FDP in ICT mode on "Sustainable Environmental Management" by the Department of Chemistry was organized in the Academy from 14th to 18th March 2016.
A talk on "Health & Hygiene" delivered by Dr. Rashmi Kulshreshtha, Medical Officer, PHC, JSSATE for the International Women(s) Day celebration on 8th March 2016.
One Week ICT based FDP on "Effective Curriculum Implementation" by the Department of Mechanical Engineering in association with NITTTR Chandigarh was conducted from 7th to 11th March 2016
AUTODESK TECH Day and FDP on Building Information Modeling (BIM) by the Department of Civil Engineering with support of APJ AKTU was organized from 11th to 13th March 2016 followed by on-line session from 14th to 15th March 2016.
Awareness Workshop on "Intellectual Property and Innovation Management" in knowledge era was organized by the Centre for Innovation on 4th March 2016. Chief Guest: Shri Purushotham, CMD-National Research Development Corporation,GOI.
One-week FDP on "Next Generation Wireless Systems and Standards," sponsored by Dr. A.P.J Abdul Kalam Technical University, Lucknow from 29th Feb to 5th March 2016. Dr. Mukhopadhaya, Head INPSIRE, DST, GOI was the chief guest & Sri R B Singh, Chairman CEPTAM, DRDO , GOI was Guest of Honour.
Dr Anirudha A Desai , Director-Centre for Technology Infusion La Trobe University , Melbourne, Australia visited the Academy on 27th Feb 2016. He interacted with the faculty members of the Academy and visited various Labs in the Academy. The prize distribution for the winners of the Tech Fest was made by him.
A National Seminar on "Managing Enterprises in BRICS Countries" - 2016 was held in the Department of MBA on 26th Feb 2016. Dr. Kamlesh Misra, Ex-Vice-Chancellor of Auro University and president & CEO, Cordia Group of Institutions was the Chief Guest.
Technical Management & Literary Fest 2016 (University Zonal Level Event for 6 Days) Sponsored by APJAKTU from 22nd - 27thFebruary 2016 was held in the Academy. The Chief Guest of the event was Sri Om Vikas, Ex Director IIIT Gwalior , DIETY GOI.
One week STP in ICT mode on "Technology Management" in association with NITTTR Chandigarh was conducted between 22nd to 24th Feb 2016 by the Department of MBA.
University Degree distribution for the students of 2015 batch was arranged on 20th Feb 2016.
Alumni Meet 2015 was organized in the Academy on 20th Feb 2016. Dr. K Jayakumar, IAS Principal Secretary , Govt of Sikkim was the Chief Guest
A program was conducted to launch of Student Entrepreneurship Development Group (SEDG) on 17th Feb 2016. The Chief Guest was Dr. Anita Gupta, Director, DST, he has also handed over the DST Sanction Order of Rs.200 lakhs towards grant for support to TBI, JSSTEP, Noida.
Inauguration of Ten weeks "CNC Turning & Milling- hands on Experience" Training program was organized by the Skill Development Centre, JSSATEN on 12th Feb 2016. It was inaugurated by Dr. Ranganathaiha C, Director(A&A), JSSMVP, Mysore
In an effort to bridge the gap between manufacturing Industries and graduating students, Skill Development Center of JSSATEN in association with Department of Mechanical Engineering organized ten weeks training program on "CNC Turning & Milling – Hands on Experience" between 11th Feb 2016 to 12th April 2016.
The training covered theoretical and practical exposure of Turning Center & Machining Center along with MTAB & Del CAM software. Total 49 nos. of student actively participated in the training program.
Staff Council Meeting (Teaching & Non-teaching) addressed by Director(A&A) & Principal for the Even Semester 2015-16 on 12th Feb 2016.
TI-COE Lab was inaugurated by Dr Ranganathaiha C, Director TED (A&A), JSSMVP, Mysore on 11th Feb 2016.
Annual Sports meet MYTHRI 2015-16 held from 29th - 31stJanuary 2016
JSS Academy of technical education Noida celebrated its 4th Annual Sports Meet on Friday, 29th January to 31st January 2016. It was the grandest and the most awaited event in the academic calendar, with Prof. Vinay Kumar Pathak, Hon'ble Vice Chancellor Uttar Pardesh Technical University Lucknow as the Chief Guest and Ms. Babita Nagar an International Wrestler as Guest of honor. The meet was organised on such a large scale that it became the talk of everybody in and around.
Republic Day was celebrated in the Academy on 26th Jan 2016.
On 25th Jan 2016, Plantation for increase oxygen quality in the atmosphere and also control air pollution organized in the Campus.
On 25th January 2016, Students of the Academy was organized the Deepa-shrinkala for those who were sacrificed their life for independence of our country.
1st Staff Council Meeting (Teaching) for the Even Semester 15-16 was held on 14th Jan 2016.
Faculty Development Programme on Design and Implementation of Student Centered Learning supported by APJAKTU was organised by the Dept of Civil Engineering on 13th & 14th January 2016.
One-week STC in ICT mode on MAT LAB and its Hardware Interface in association with NITTTR Chandigarh was conducted on 11th-15th Jan 2016, by the Department of IC.
Two-weeks Short Term Course in ICT mode on Research Methodology in association with NITTTR Chandigarh and conducted on 28th Dec to 8th Jan 2016 by the Department of MCA .
The University End Semester Exams was held in the Academy from 7th Dec. 2015
Innovation Green Technology, project exhibition was organized by the Department of Chemistry on 30.11.2015
Launching of ICI Students Chapter was done on 30.11.2015 under the Department of Civil Engineering.
This program was attended by Er PC Sharma, Renowned Expert, ER AK Sharma, Chairman ICI, Dr Rajeeve Goel, VP, ICI and Er GK Sahu, Honorary Secretary ICI WUPC Ghaziabd. Student members were awarded their membership certificates and formal letter of institutional student chapter launch was handed over to principal JSSATE, N.
Cloth and Books were distributed to poor children of slums situated in Sector-62, Noida on 29.11.2015
MMIL-MICROSOFT MOBILE INNOVATION LAB Presents Hackathon (Discover, Design, Develop), 21-22 November 2015 Brochure Website
Short Term Course through ICT - Instructional Planning and Delivery: Student Evaluation (16-20 Nov, 2015) Brochure
A Workshop on Cyber Security was conducted in the Academy by the Dept of MCA in association with C-DAC and Dept of Electronics & Information Technology (DeITy), GOI, New Delhi on 6th Nov. 2015.
The Centre for Innovation organized an Awareness Program where a lecture on Process of Patenting was delivered by Dr Aruna Tiwari, Scientist F, DST, New Delhi on 4th Nov 2015.
The Department of E&C conducted an Orientation Program on Career Counseling Program for the students of the Academy in 4th November 2015.
Alumni Meet of C-DAC was celebrated in the Auditorium of JSSATEN on 31.10.2015.
On 30th Oct. 2016: Lecture by Swami Chidrupananda, Director of All India Chinmaya Yuva Kendra for the entire North Zone, Chennai-"My Transformation...Transforms Nation"
Swami Chidrupananda , is presently working as Director of All India Chinmaya Yuva Kendra for the entire North Zone. Chinmaya Yuva Kendra is the youth wing of Chinmaya Mission serving the youth all over India since its inception in the year 1975. Since his childhood days, he has been blessed by the grace of the Master Swami Chinmayananda.
After his graduation in Science, he worked at Hyderabad for many years as Area Business Manager for a Multi-national Pharmaceutical company. More Info
Two-day's Workshop on Wireless Sensor Networks Using NetSIM was conducted by the Dept of EC in association with TETCOS Bangalore on 28th & 29th Oct. 2015.
On 28th Oct 2015, an Aptitude Test for students to evaluate aptitude and reasoning skills based was organized on the lines of tests organized by the companies like TCS, Wipro etc.
On 21st Oct 2015, Bharatiya Sanskriti Gyan Parikha, Indian Culture Knowledge Test under NSS has been conducted for all students of the Academy.
On 18th Oct. 2016, APTICZAR (Aptitude Test) organized by QUIZZOC society with the collaboration of Pincenton, a prestigious institute providing coaching for GRE
To commemorate the birthday of Dr APJ Abdul Kalam on 15th Oct. 2015, following programs have been conducted in the Academy:
Quiz program for B.Tech 1st Year students
The following Lab was inaugurated:

e-Yantra Lab, which was set up under the Department of Electronics & Communication Engineering in association with IIT Bombay.
CAD Lab, under the Department of Mechanical Engineering
Centre for Innovation under the Department of Physics

These Labs were inaugurated by Dr C B Tripathi, Dean (R &D), Dr APJ Abdul Kalam University, Lucknow.

Pooja ceremony of the following labs were held:

Microsoft Mobile Innovation Lab under IT Dept.
CAD lab under Civil Engineering Department

SDC:Skill Development Centre for conducting various training programs for students was created and a Professor was identified for its activities.
Prize Distribution ceremony to felicitate year-wise topper students was held. Merit Certificates were distributed by Dr C B Tripathi, Dean (R&D) to the students, who stood first three positions in the even & odd semester examinations conducted by the University for the year 2014-15.
Guest Lecture by Shri Pramit Garg, DMRC Director, for faculty and students of this Academy was arranged.
A new fellowship to four PG students (2 MCA & 2 MBA) for Rs.5000/- per month as Dr APJ Abdul Kalam Scholarship: An Eninov- STEP Incubators Initiative for Entrepreneurially Enterprising Students was announced.
Sweet distributions to the students of Akshar Gyan, Students initiative to teach underprivileged children were made in the Vinayaka Temple, JSSATEN.
Centre for Innovation (CFI) is a student driven lab in JSSATE, Noida.Established in JSSATE, Noida in 2015 and inaugurated on 15th Oct, 2015
The Centre has goal to nurture the idea of students through continuous incubation to product and file patent. The focus of Centre is to nurture the students from I year onwards through exposing them with multiple project work, seminar, workshop etc.During the process if some students come out with innovative idea, the Centre will nurture it to make a final product and file patent.
Team from McGraw Hill lead by Ms. Danette Somers, Sr. Director, Product Development (International) has made a presentation on 14.10.2015 at 1400 hrs in MPH on product "Access Engineering" and interact with faculty to get a feedback on the same from faculty members. This product was subscribed by JSS ATE Noida, It contains books and handbooks in number of applied science and Engineering.
A five days workshop on "AutoCAD" conducted by the Department of Civil Engineering for the students of the Academy from 8th to 13th Oct 2015.
On 7th Oct. 2015, Prof K Kamal, Principal, delivered a foundation lecture on "Innovation is Innovation-whatsoever it may be small", to the students to encourage to work at Centre for Innovation.
A five days ICT program on "VLSI Design" conducted by the EC Department from 5th to 9th Oct 2015 in association with NITTTR Chandigarh.
A workshop on Vedic Mathematics was conducted by the Department of Physics. The Chief Guest of the workshop was Dr Harf Murthy, Vice-President, Waves Group On 3.10.2015.
To convert the ideas of our students into reality, Skill Development Center of JSS Academy of Technical Education, Noida in association with MSME-DI, Ministry of MSME, Government of India, New Delhi organized 3 days workshop on "ENTREPRENURIAL SKILL" from 28th September 2015 to 30th September 2015 at JSSATE Noida.
The training covered, Characteristics / Quality of an Entrepreneur; MSME-DI Act-2006, Idea generation; Identification of business opportunity; Feasibility analysis; Financial scheme of MSME; Subjective probability of success, Market survey and its need; Practice and analysis; How to set up a unit! Myths about entrepreneurship ; Case study, Preparation of Project Report; BEP & it's significance; Profitability projections; Supporting institutions & their role in promotion of MSMEs.
28 students of final year and pre- final year from Manufacturing Technology, Instrumentation & Control, Civil Engineering, Electrical Engineering and Mechanical Engineering participated in this workshop.
Site visit for 5th sem students at PWD flyover construction site at Vikaspuri, Mongolpuri and Rohini on 15 and 16 Sep, 2015.
Technograil-First Interdisciplinary Technical Paper Presentation Brochure
International Conference on "Cognitive Computing & Information Processing" (CCIP-15), 3-4 March 2015, technically co-sponsored by IEEE UP Section. JSSATEN is organizing the first International Conference on Cognitive Computing and Information Processing (CCIP-15). Cognitive computing and information processing is a multi-disciplinary research field that addresses the development of intelligent systems inspired by the Cognitive science and Neuropsychology to implement brain like mechanism for better learning, reasoning and engaging. Development of such systems helps in addressing problems across different fields like computational intelligence, artificial intelligence, system sciences, cognitive robotics, knowledge engineering, neuroscience and informatics. This conference aims at bringing researchers, graduate students, practitioners from industry to report and review current progress in the field of cognitive computing and information processing.Researchers are encouraged to submit their original contributions in both theoretical and application perspectives.
Workshop on Soft Computing and Applications (SCA-14) September 2-4, 2014 Jointly organized by: Center for Soft Computing Research (An Associate Institution of ISI) Indian Statistical Institute, Kolkata and JSS Academy of Technical Education, Noida (UP)- Workshop Website
Capacity Building Workshops on "Multivariate Data Analysis for Management Research" with the hep of SPSS and AMOS, 4th - 8th August, 2014. The workshop, with the help of statistical softwares, for the researchers and academicians will help the participants develop an understanding of multivariate data analysis and interpretation and thus writing quality papers towards publishing in double-blind peer-reviewd refered journals.