&nbsp &nbsp The area of Information Technology aims at designing, developing, implementing and managing computer-based information systems that are capable of storing, transmitting and retrieving all types of information. The IT Department offers Bachelor of Technology programme in Information Technology. A professional of this area should possess excellent analytical ability, ability to adapt and learn new technologies, good problem-solving and troubleshooting capabilities and communication skills. Apart from providing opportunities for classroom learning, the Department of Information Technology lays a lot of stress on practical and skill-based learning to ensure that students grow into complete IT professionals. The faculty and staff are well qualified and efficient in guiding the students in all aspects of the field of IT.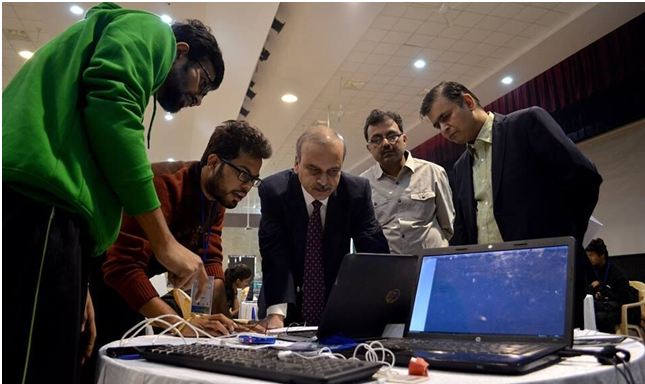 Hackathon - In collaboration with MMIL Hackathon 2015 was held on 21st and 22nd November at JSSATE, NOIDA. It was an inter-college 24 hour event with the aim of providing students a platform to showcase their IT skills. 42 teams (124 students) participated in this event with each team consisting of 1-4 members. Most of the students were from JSS. However 17 students were from other colleges like MSIT, G.B. Pant (Delhi), JIIT (Noida), ABESEC (Ghaziabad) and Invertis university (Barielly) also participated in the event.
Our IBM Connect
IBM Center of Excellence was established at JSSATE, Noida in collaboration with IBM Academic Initiative to promote high quality education by providing state-of-the-art and emerging technologies in the academy with the objective of nurturing highly skilled computer professionals.
JSS Nokia Research Lab
It is an joint initiative of JSS and Nokia which encourages student community to develop Mobile Apps which bring every activity of daily life on Mobile